Upcoming Classes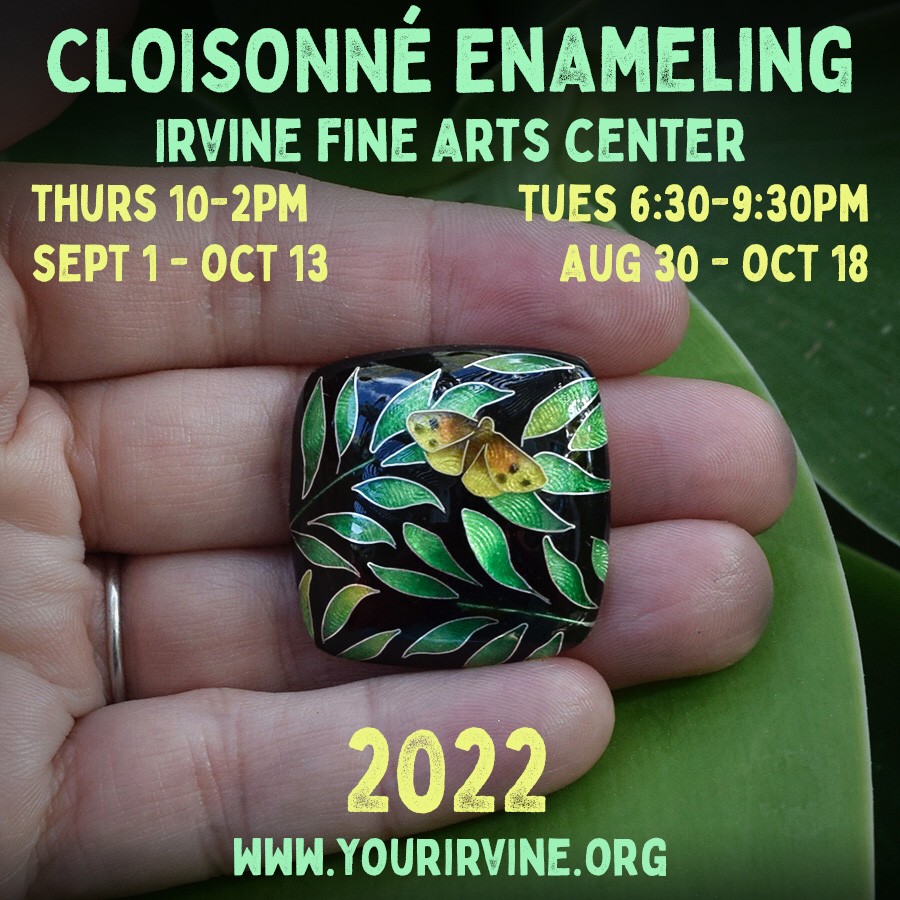 2022: Cloisonne Enameling - Learn the basics of this process on fine silver, step-by-step to final finish. Gain knowledge in wire bending and adhesion techniques, working with transparent color layers and gradations.
Register at www.yourirvine.org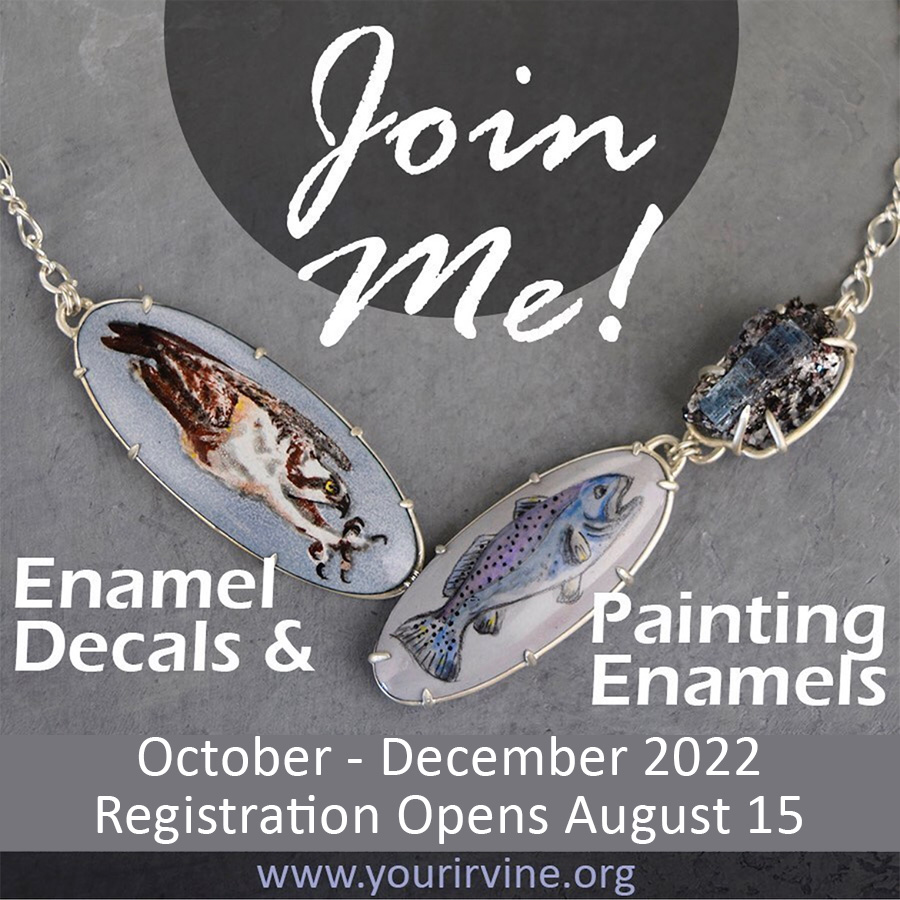 2022: Enamel Decals and Painting Enamels (Oct - Dec) Registration opens August 15, 2022. Irvine Fine Arts Center. Registration open now. www.yourirvine.org
Coming Soon...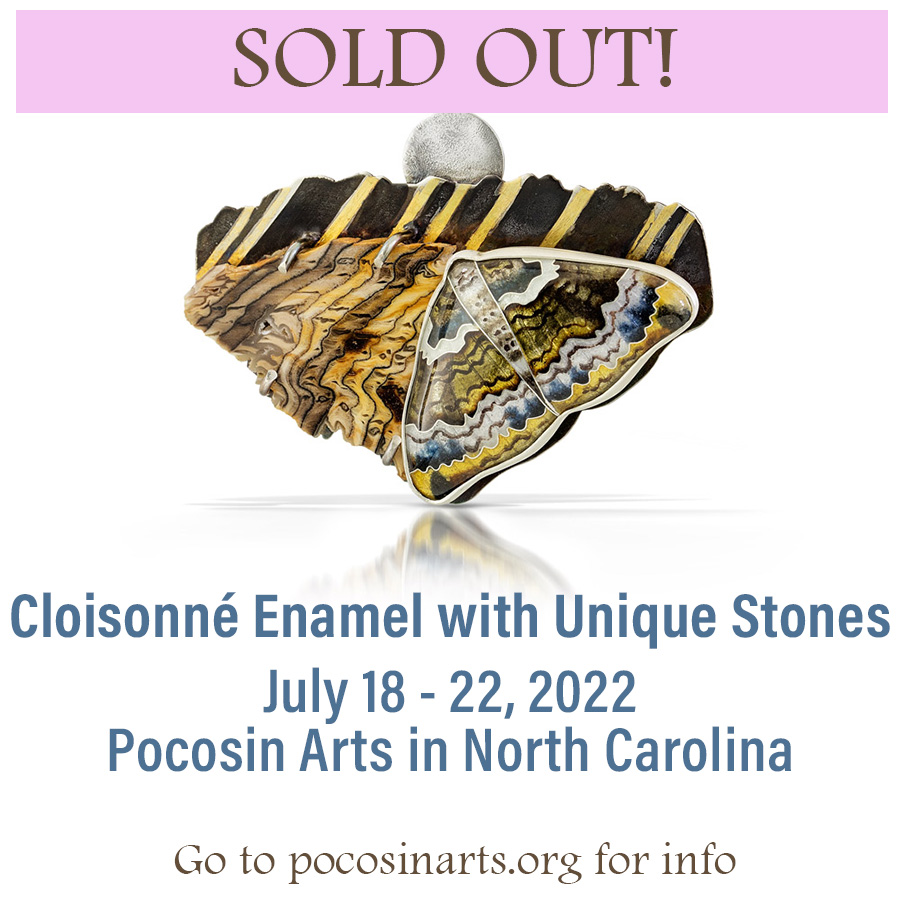 Do you like my work? For the first time ever, I will be teaching a 5 day immersive workshop IN PERSON at Pocosin Arts (in North Carolina) July 18-22, 2022. The workshop sold out in 3 days - I'm really looking forward to meeting all my new students!

Color Starter Kit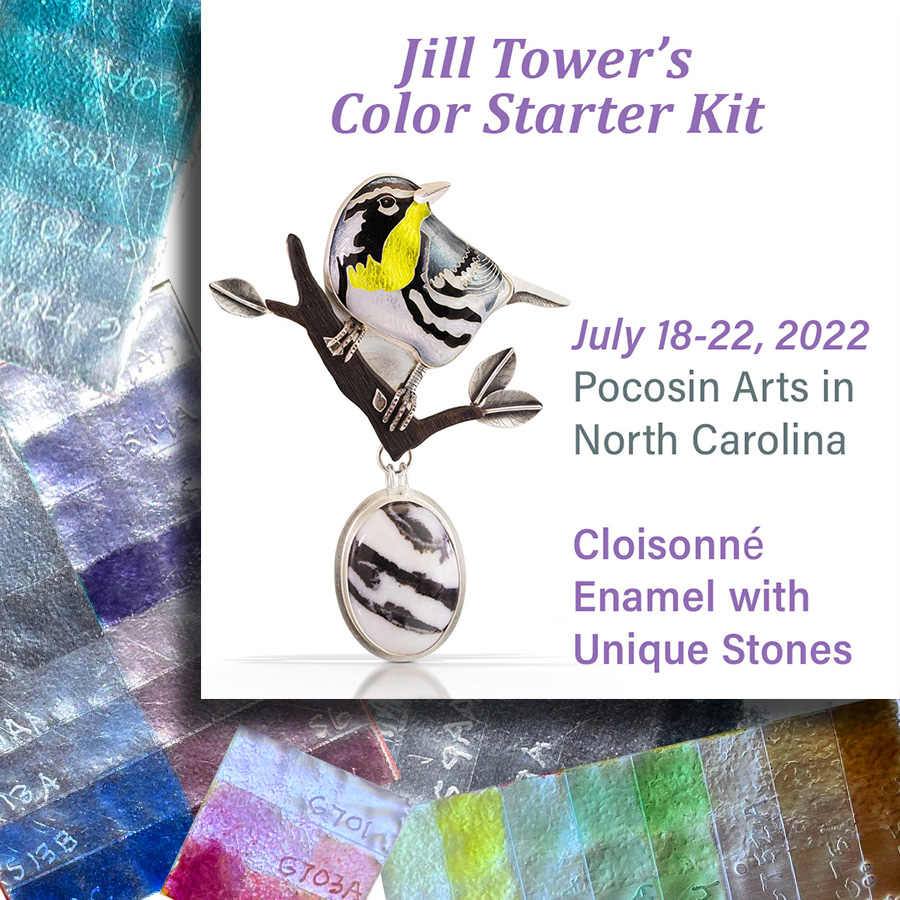 I have put together a Color Starter Kit for people who are ready to create traditional leaded cloisonné, but may be overwhelmed by the hundreds of color choices available. The kit is available at www.enamelartsupply.com I put this together initially for my upcoming Pocosin cloisonné workshop, but I really want to share this with everyone. It is the culmination of months of experimentation! My main goal with this kit is to keep cost low - it contains just the basic color families you will likely need to get started with traditional cloisonné.

Here is a link to download a PDF list of the color kit enamels, organized by color family: Color Kit List

In Process...
See all my latest work on Instagram @jtower_jewelry

Where to purchase Jill's work?
Only on Instagram! I post pieces as they become available. DM for questions and pricing. The link to my Instagram is here: @jtower_jewelry
Videos
This video demonstrates the progression of firing the layers of color on the cloisonne body of my Great Horned Owl necklace.