Upcoming Classes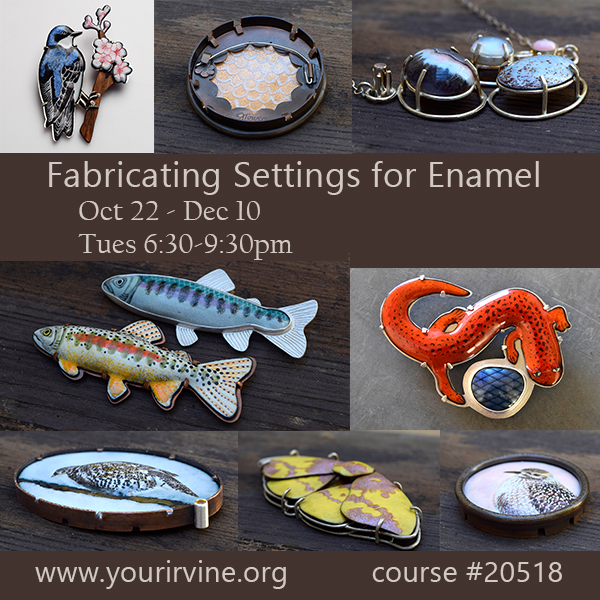 Learn how to fabricate 4 settings styles designed for enamel jewelry pieces. Setting styles include bezels, prongs, tabs, and trap settings. Students should have prior soldering experience and use of a jeweler's saw, as well as completed enamels ready for setting. This is a metal fabrication class.
Register at www.yourirvine.org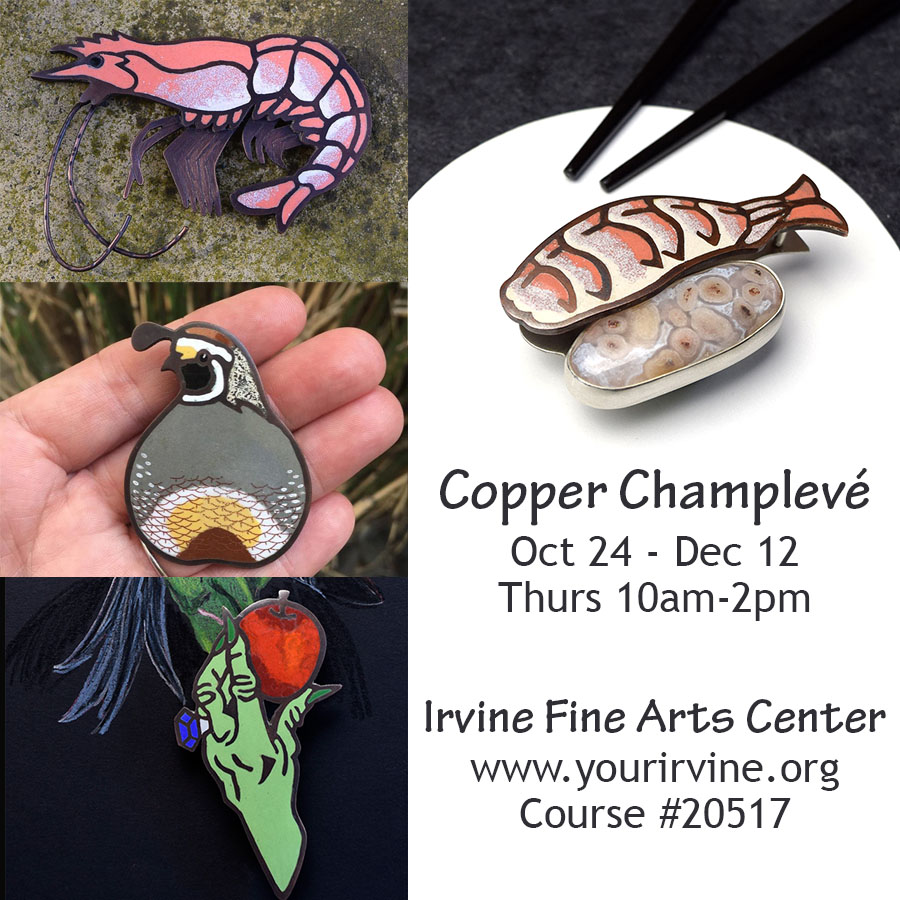 Learn the saw and solder method of champlevé, using opaque enamels on copper. Students should have prior experience using a jeweler's saw, but no enameling experience required.
Register at www.yourirvine.org
Coming Soon...
Day and Evening "Basic Enameling" classes starting January 21 and 23, 2020. Registration opens November 15.
Register at www.yourirvine.org
In Process...
Beetles, beetles, and more beetles. See the process unfold on Instagram @jtower_jewelry

Where to purchase Jill's work?
Only on Instagram! I post pieces as they become available. DM for questions and pricing. The link to my Instagram is here: @jtower_jewelry
Videos
This video demonstrates the progression of firing the layers of color on the cloisonne body of my Great Horned Owl necklace.