Upcoming Classes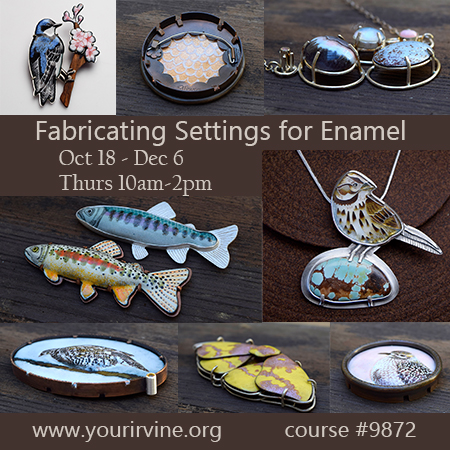 I have a new day class which is only offered in Fall 2018. In this fast-paced 6 week class you will learn how to fabricate 4 setting styles designed for enamel jewelry pieces. Students should have prior experience using a jeweler's saw and some completed enamels ready for setting. Setting styles include bezels, prongs, tabs, and trap settings. Students may work in copper or sterling silver, based on materials they provide.
Register at www.yourirvine.org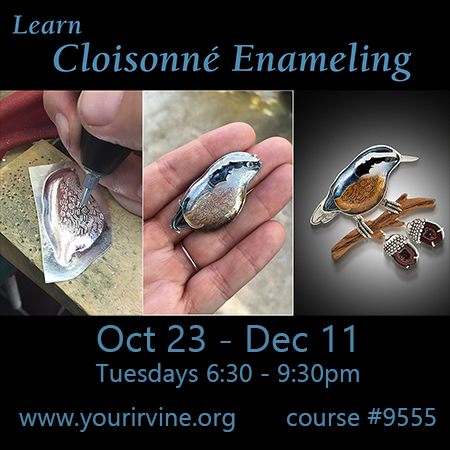 For the first time, my cloisonne class is being offered in the evening time slot. Learn the basics of this technique on fine silver, step-by-step to final finish.
Register at www.yourirvine.org
In Process...
Thinking about projects in which I can use my new set of Sunshine enamels. See the process unfold on Instagram @jtower_jewelry

Online Tutorial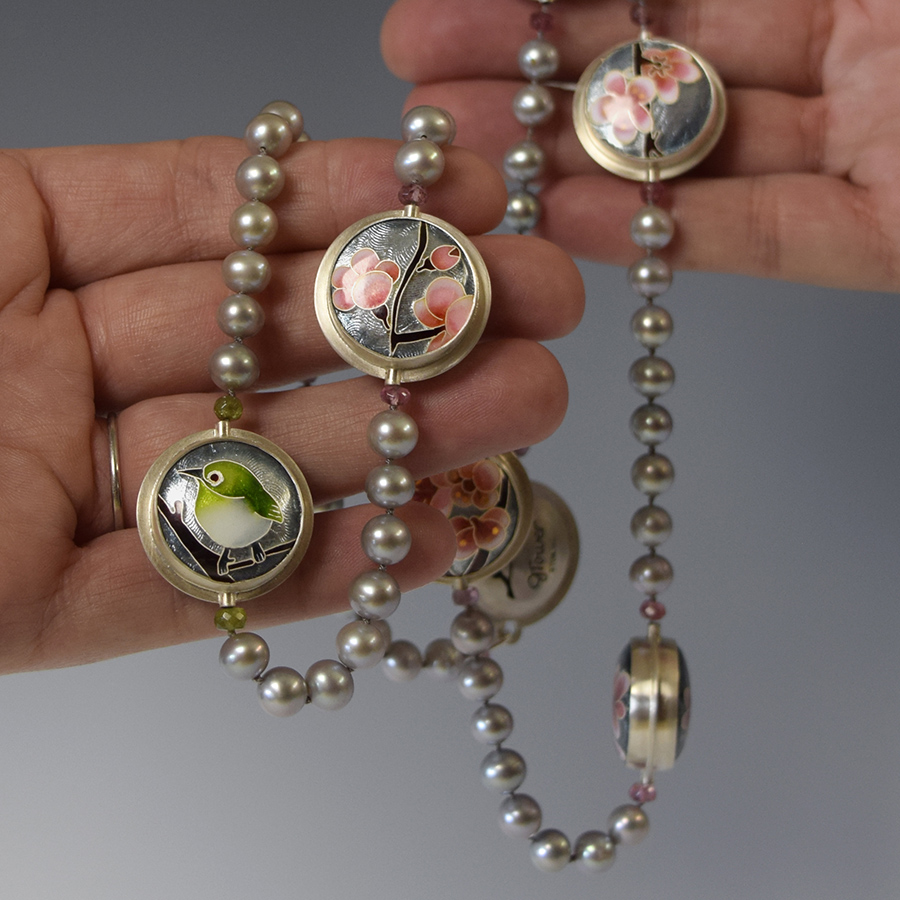 I wrote an Instructable on how to make the double-sided bezel bead used in my award winning Cherry Blossom Necklace. I entered my Instructable in Rio Grande's Instructables Jewelry Contest and won 3rd Place. The link to the project is here: www.instructables.com
Videos
This video demonstrates the progression of firing the layers of color on the cloisonne body of my Great Horned Owl necklace.
The video below demonstrates the progression of my first carving project, a tagua nut owl body. This is part of the foldformed owl brooch as seen on the Gallery page.