Upcoming Classes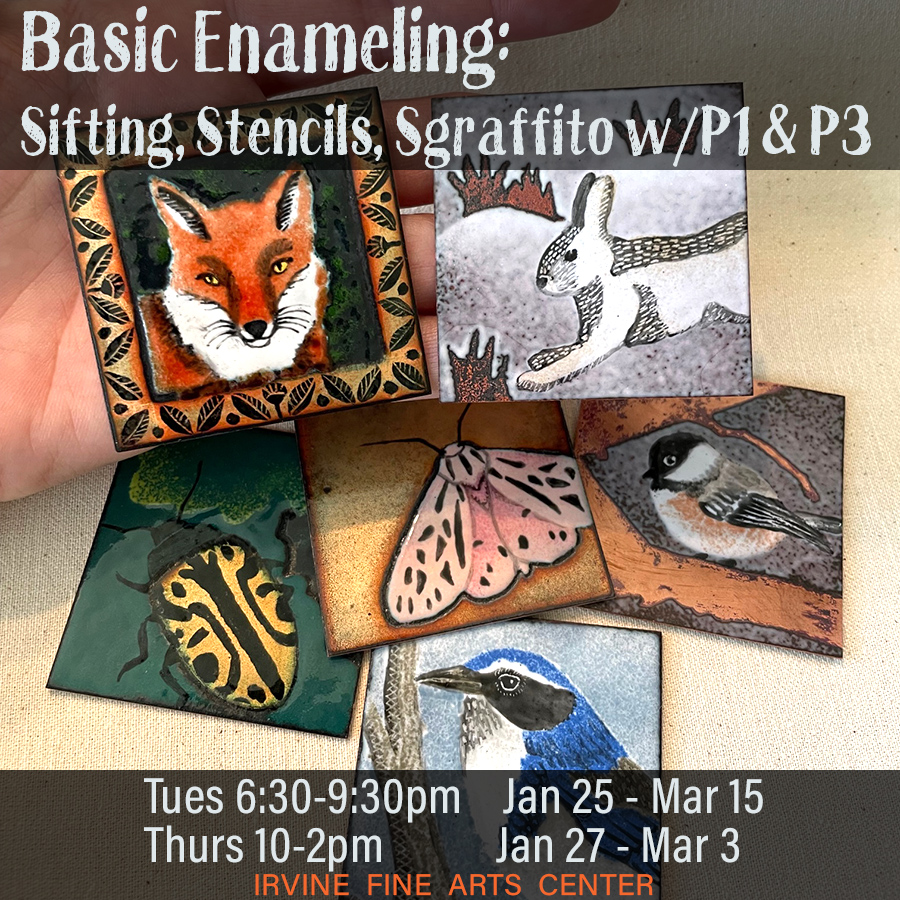 2022: Basic Enameling (Jan - Mar) - Work on basic enameling skills of sifting, sgraffito, and using stencils; add details with P3 underglaze and P1 overglaze. For the first time, we will be working on 2"x2" and 3"x3" copper tiles instead of jewelry pieces.
Register at www.yourirvine.org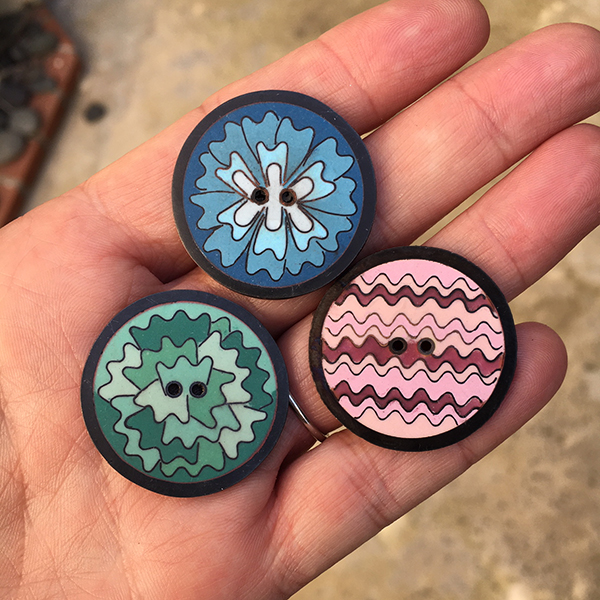 2022: Copper Champleve (Mar 17 - Apr 21) Learn Copper Champleve/cloisonne using opaque enamels, like these buttons. Irvine Fine Arts Center. Registration open now. www.yourirvine.org
Coming Soon...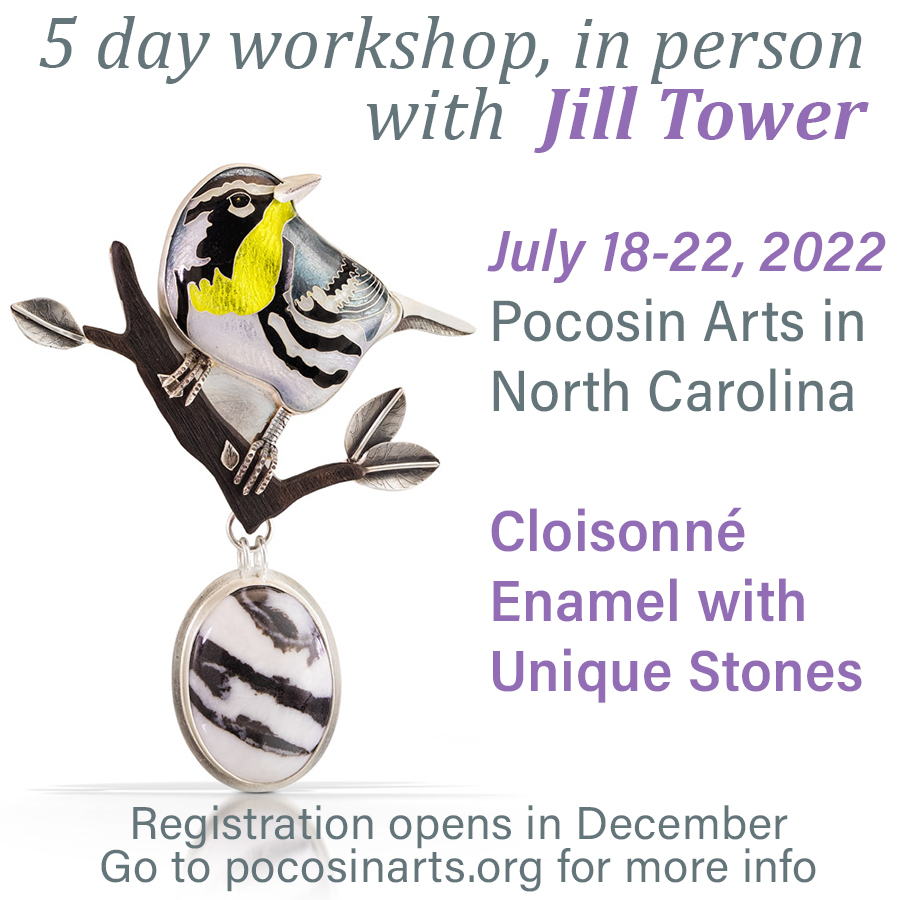 Do you like my work? For the first time ever, I will be teaching a 5 day immersive workshop IN PERSON at Pocosin Arts (in North Carolina) July 18-22, 2022. Prior enameling experience is not required, however basic metalsmithing skills are needed. That means comfort using a jewelers saw, and the ability to solder simple bezels. The plan is to design a cloisonné jewelry piece around a special stone, and complete both the enameling and the metalsmithing by the end of the week. I am totally confident I can walk a beginner through the enameling, but we won't have time for beginner metalsmithing. However, if you don't have those skills now, with planning you do have time to get them before my workshop. Registration opens in December, you can sign up for Pocosin's newsletter to find out first

In Process...
See all my latest work on Instagram @jtower_jewelry

Where to purchase Jill's work?
Only on Instagram! I post pieces as they become available. DM for questions and pricing. The link to my Instagram is here: @jtower_jewelry
Videos
This video demonstrates the progression of firing the layers of color on the cloisonne body of my Great Horned Owl necklace.